The word fence actually comes from the fourteenth-century word ​"fens" which was short for defence? Our timber fencing is pretty sturdy but you're not likely to need it for defence purposes these days. Having said that, fence panels are a great way of securing your property and creating a bit of privacy.
With so many styles now available, you don't need to compromise on style. You might choose the ever-popular Lap Panel, a modern Slatted Panel or a more traditional style that combines a panel with a lattice top trellis - whatever you go for, you're guaranteed to find something to suit your taste.
We supply solid timber panels that have been pressure-treated and so are long-lasting. You might hear this called tanalised timber; this is the industrial process that is carried out at high pressure to force the treatment into the wood. This creates a hardier product that will perform better against harsh weather conditions. It will also be more resistant to things like insects, fungus, mould and rot.
We can make most style of panels to measure, but we also manufacture a range of standard styles which can be installed quickly and with ease. Let's take a look at some of the most popular ready-made fence panels available.
Lap Panel
This is the most popular style of fence panel available in the UK. It can be found in many gardens and is popular for new builds. It's affordable without compromising on quality and ours are fully framed with five vertical battens on both sides for additional strength and durability.

Like all of our fence panels, these come with a 10-year guarantee and are made with FSC certified timber which comes from a sustainable, well-managed source.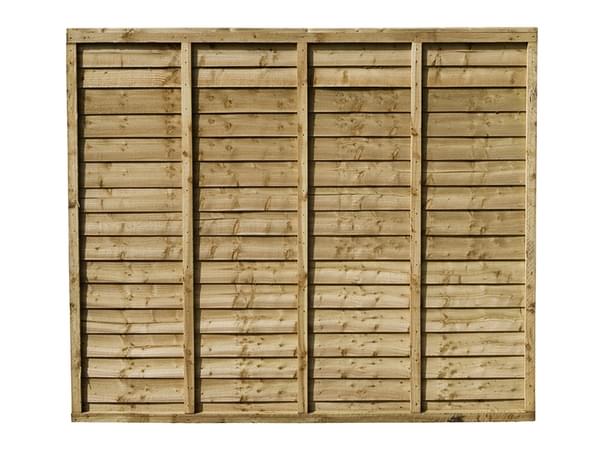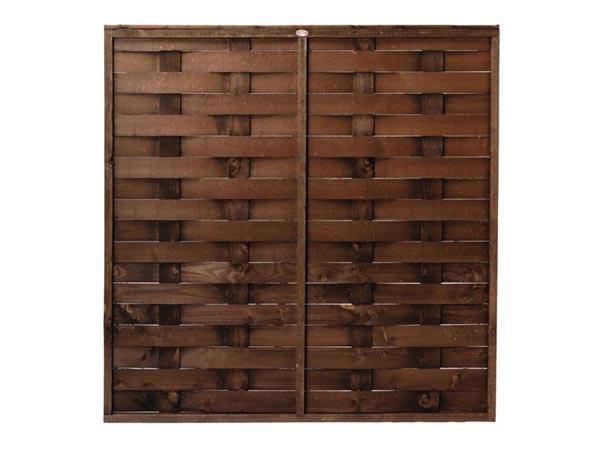 Interwoven Panel
These Interwoven fence panels are made to order in our workshop. Because we have eyes on the whole process, we can monitor the quality better than those who supply mass-produced panels. The result is robust, strong and durable fence panels.

You will find that the interwoven design adds a little more detail than the standard Lap Panel. It also features on both sides of the fence. This style of panel can bring a more traditional rustic feel to your garden, a contrast to the popular slatted contemporary design that we're seeing more and more of.
Closeboard Panel
Designed to look like closeboard fencing, with these panels there is no need for additional rails and you can do away with the assembly of individual pales. This means that you can get the high-end look but they are much easier and quicker to instal.

Again, these panels are manufactured in-house which means that we can keep a close eye on quality control and assure that they arrive with you in great condition and ready to install.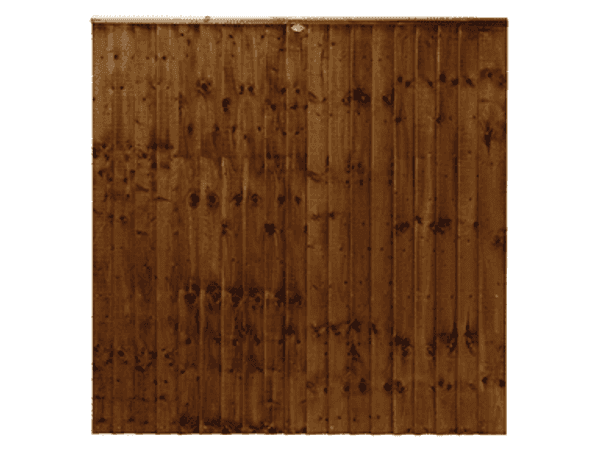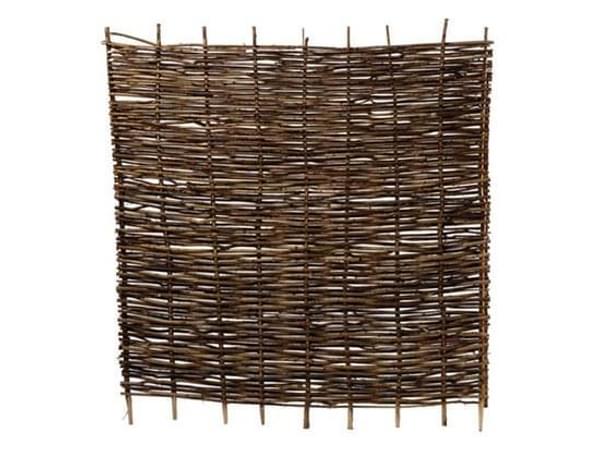 Hazel Hurdle
Our handmade hazel hurdles are a great looking panel. They are hand woven from coppiced hazel, a sustainable process that results in flexible rods. These hurdles are perfect for hiding unsightly features in your garden as they can be used as screening.

This is a free standing fence panel. Simply push the hurdle firmly into the ground or keep fixed safe and extra secure by attaching to posts. The width of your hazel hurdle fence panel can be reduced by simply overlapping each hazel hurdle panel to suit.
What decorative fence panels are available?
Our Omega Lattice Top Panel combines a fence panel with a trellis. It has an attractive and contemporary curve shape which makes for a great looking feature in any size space. It is also a good way to create a bit of privacy but still maximise light.
A Tongue and Grove Flat Top Panel uses solid timber for better noise control and privacy. This can be good for a boundary that faces onto a public space like the street. Because it is sturdy and controls noise better. This is often a go-to replacement for shrubbery and overgrown trees like conifers.
One of our most contemporary designs is the Slatted Panel, this fence panel allows air to flow through the gaps while still giving you a bit of privacy. Due to its very attractive, modern design, you can also use it to zone your garden or even to hide less attractive parts of your space. If you're wanting to go for a more striking look in your garden, you could consider painting it.
You can completely transform your garden just by choosing the right style of fence. Fence panels are often much easier to put in place and are more cost-effective than building something from scratch.
Are you thinking about a fencing project? Have you considered using our Installer Network? Using one of our selected professionals is a great way to save yourself time and, let's face it, a bit of stress. Our Installer Network Members are experienced in working with our products and are regularly checked to make sure they are offering a great service.