The new year is well and truly underway and although your original resolutions may have fallen by the wayside there is time to resolve to get the garden you want this year. Planning and making a few changes to your outdoor space can give you a great sense of accomplishment and also bring you a lot of joy along the way.
Time to fix your fencing?
Replacing fencing might not be the first thing that comes to mind when you're planning your garden goals, but getting it right the first time and investing in great quality fencing will result in many happy years to come.
Try to buy products that are manufactured to last like our PermaTimber® Fence Posts which are pressure treated and sold with a 15-year warranty. They also have the added benefit of carrying FSC certification which means they are sourced sustainably. With a product like PermaTimber®, you'll probably make savings on labour costs as they will not need to be replaced as frequently.


When it comes to choosing fence panels, we have a wide range manufactured to suit any taste – so whether you're looking for a traditional Lap Panel or you prefer something more ornate such as our Omega Lattice Top Panel. Our expert staff are always on hand to give you advice and can even help you find a professional tradesperson using our trusted installer network.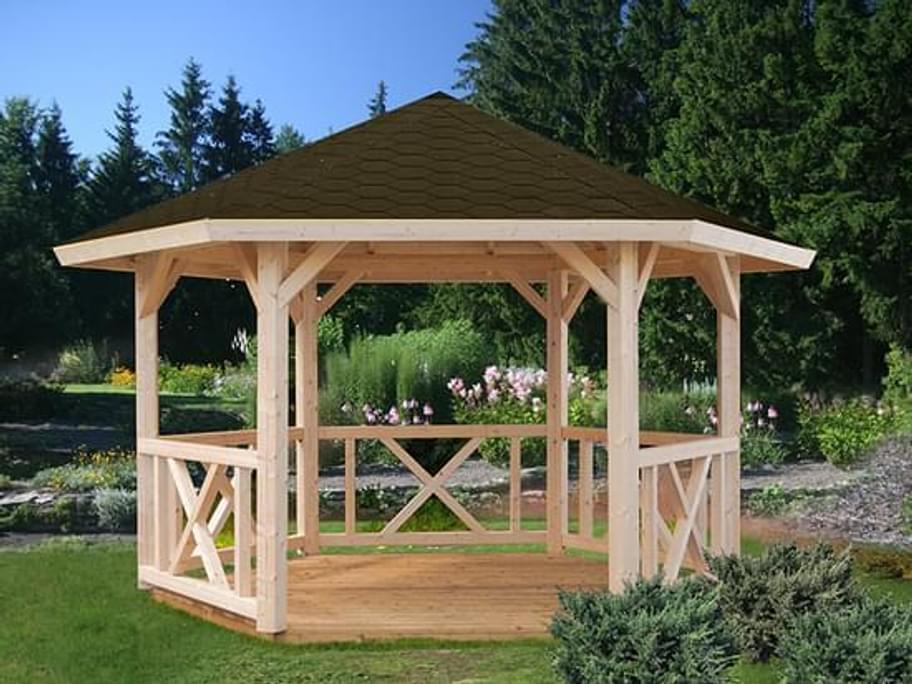 Ways to create a focal point in your garden
If you're looking to make a statement in your garden, installing a gazebo is a great way to achieve this and create a focal point. Modern structures are easy to assemble and can completely transform an outdoor area. Look for a design with a footprint that suits your space and be sure to choose a product that uses the best quality roof coverings as well as being sold with a good guarantee – 5‑years is usually a reasonable choice.

Or you could consider a Garden Arch or an Arbour. This choice still creates an impact but usually requires less ground space. An arbour will give you a secluded, shady place to relax, as well as showcasing plants such as climbing roses. Be sure to choose an arbour that has been pressure treated to use class 4 which means that it will withstand areas susceptible to dampness for longer and look great in your garden for years to come.
Organise your outdoor space in

2022
Investing in a good shed can get your gardening season off to a great start. Getting all of your tools, seeds and other outdoor items such as the BBQ or even the sun lounger can mean that they're easy to find and still in great condition when you come to use them later in the year. Organise these things now and you will save a lot of time and stress at a later date. And, if you choose the right quality product, it's not something you will need to think about again for a very long time.

With this in mind, we wanted to create and sell sheds that were not only made with the best quality timber – but could withstand the unpredictable British weather and be suitable for a range of garden uses. Our Premier Sheds have many extra features to help with this. We decided to line these particular sheds with Tyvek Housewrap, a world-renowned product that prevents water from getting in but is lightweight and breathable at the same time. These sheds also feature the best quality fixtures and fittings and they're pressure treated rather than dipped. This along with a few more quality features, help make up the Premier Shed 10-year quality guarantee.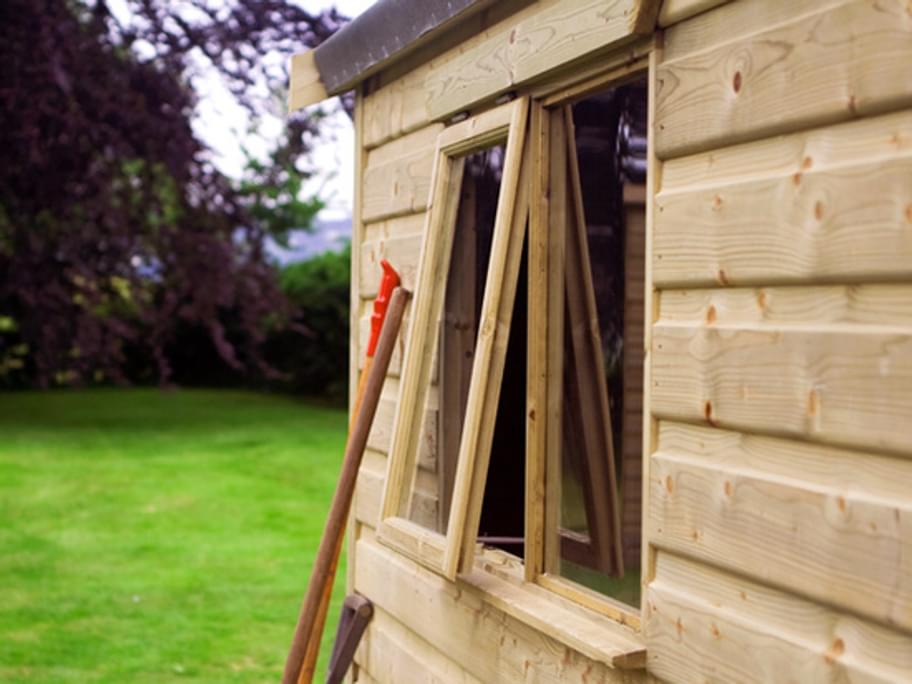 Make gardening a little easier
As colour starts to appear in the garden, it's a sure sign that spring is on the way. That may seem a long way off at this time of year, but already the days are starting to get a little bit lighter. This makes it the perfect time of year to start planning your gardening calendar. Whether you're thinking about plants and shrubs or planning on growing your own fruit and vegetables, a few raised beds can be a great addition to your garden. We can help with this!
Our pressure treated planters are a quick, easy way to section off parts of your garden and make maintenance much easier. If you're looking for a much bigger transformation in your outdoor space, we also stock sleepers in two different sizes. Renowned for their flexibility, these particular sleepers are available in green or brown and have a wide range of uses including raised beds or planters, low retaining walls and garden steps.

What transformations are you planting in your garden this year? Browse our full range of high-quality timber products for a little inspiration.