After what seemed like an endless winter, spring is finally here. Over the course of the next few months, we're all looking forward to welcoming visitors back into our gardens, but not before we've done a bit of prep and got the BBQ ready. We have a wide range of products that will help inspire your garden whatever stage of planning you're at. Here's how to get your garden ready for spring.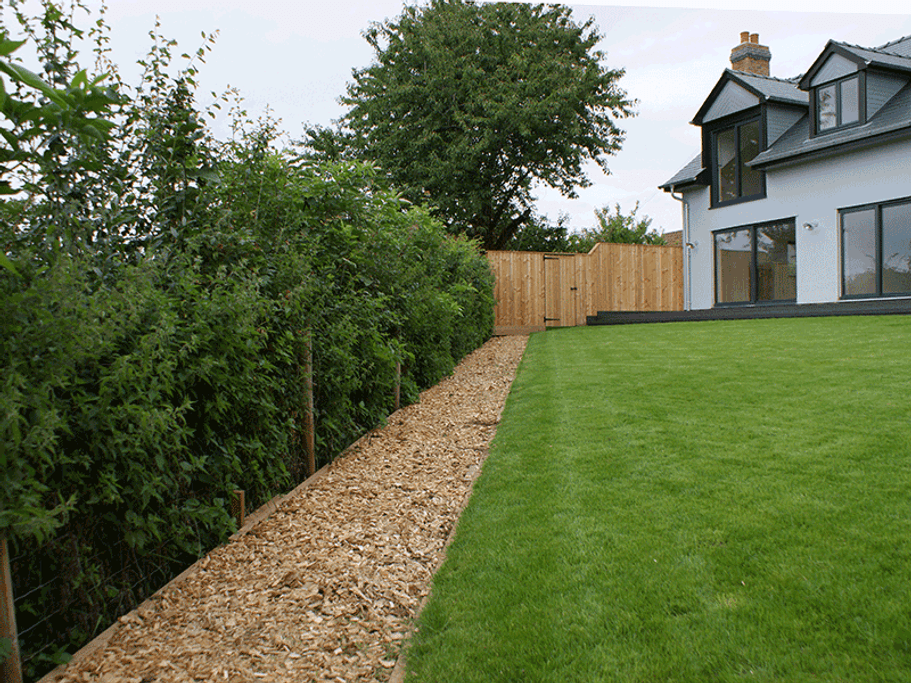 Refresh and repair
You're going to want to start by cutting back all the dead growth from last year, cleaning down any patio or decking areas and giving the place a general tidy up. You've perhaps already noticed the odd weed springing up so pull them up now.
Bark and Woodchip
If you want to keep on top of the weeds throughout the year while avoiding harmful weedkillers, you might want to consider using a good quality mulch such as bark or even woodchip. These type of products are not only cost-effective when compared to pricey aggregates, but they also help to retain moisture around plants and create a much more natural-looking, attractive border.
We recommend lining the area you want to mulch with a geotextile membrane and we supply a couple of different brands and sizes that are perfect for the job. This type of product is hard-wearing and prevents weeds from coming through while still allowing water and feed to get to your plants.
Fencing
The earlier part of this year saw storm Darcy taking her toll on UK fences and now is a good time to assess the damage. Check your fence posts are still securely in place and replace any post caps that may have been damaged or lost to prevent water from getting into the wood. It's also a good idea to remove any overhanging branches that could potentially cause damage in the future.
Next, look at the fence panels themselves and consider whether they can be repaired or if they'll need to be replaced. Simple lap panels remain a firm favourite throughout the UK but if you're thinking of giving your garden more of an overhaul why not look at something like a slatted panel or a square horizontal design?
How to create zones in your garden
Trellis
These days we use gardens for a wide range of purposes and trellis can be a really useful tool for creating zones and getting the most out of whatever space you have. The variety of sizes and styles available are part of what makes this product so versatile; whether you prefer a square or diamond lattice spacing, traditional shapes, concave or convex styles. Take a look at our full range for more inspiration.
It's a really good idea when zoning to think about how you currently use the space and what your needs are. Do you enjoy outside dining? Would you like a quiet and secluded area for reading or a space for growing fresh produce? Perhaps a play area for the kids?
Once you have a plan in place, think about the types of trellis you want to use. Could a standard square trellis camouflage an unsightly area of fencing, or double as a handy partition? Are there spaces where a simple fan trellis would be better suited?
The benefit of giving this a bit of thought now is that you can decide on what you want to grow in each area and then sit back, drink in hand, reaping the benefits during the summer months when your garden is in full bloom.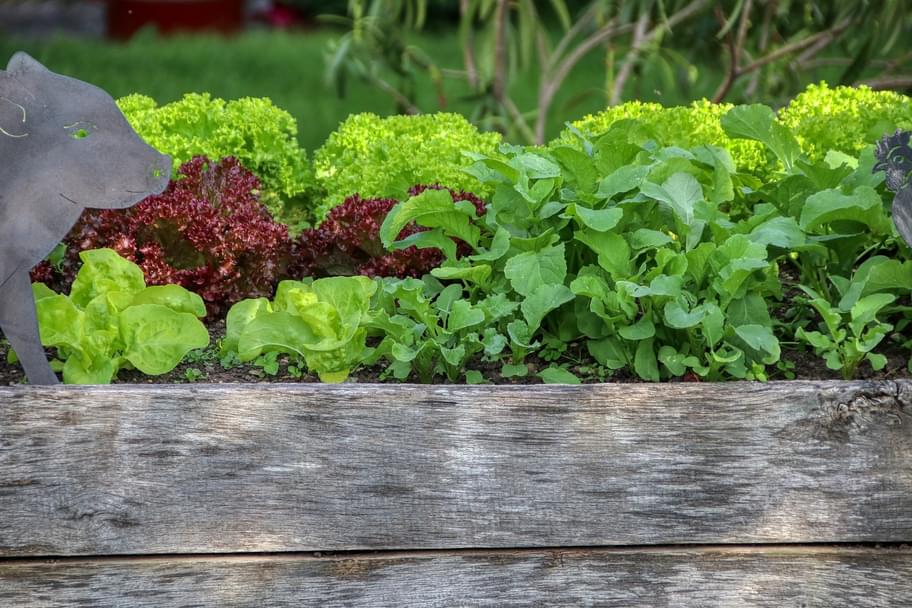 Raised Beds
This type of gardening suits spaces of any size and looks great paired with raised beds. Our pressure treated solid timber, raised beds are easy to maintain and much easier to weed because of their size and comfortable working height. The structure of them also means that the soil in the beds will warm quicker, making them perfect for spring planting.
Raised beds have excellent drainage which makes them perfect for plants like Rosemary, an early flowering herb that is a firm favourite with bees. Or consider vegetables such as beetroot and broad beans which can be sown outdoors early in the season – ensuring a pop of colour just in time for visitors.
Timber and Composite Decking
Finally, it's time to think about where you are going to relax and enjoy all of your hard work. Is the perfect sunny spot in your garden on uneven ground? Perhaps it would benefit from decking? Consider the natural tones of our high-quality Scandinavian Redwood pressure-treated boards or, for a more contemporary feel, take a look at our composite decking range which combines FSC certified timber with recycled plastics.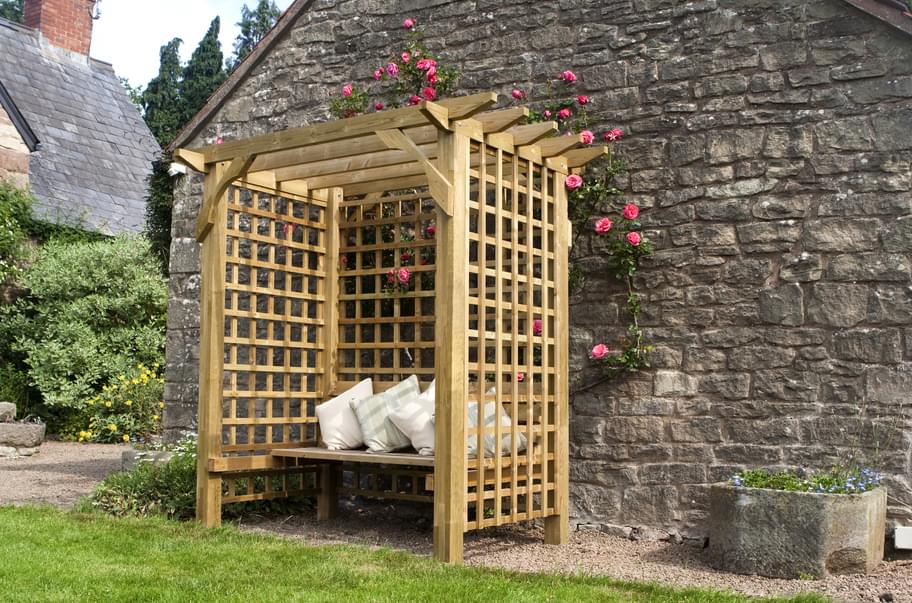 Garden Furniture and Features
Decking is just one way you can bring the inside out, transitioning almost seamlessly from indoor living areas to the garden – but what really sets a space off is a piece of statement furniture. Our range of timeless pieces complements any setting whether you opt for a contemporary patio dining set with slide under benches, our classic Carver Chair, a traditional picnic table, or a secluded Apex Arbour nestled among the nasturtiums.
With just a little planning, it can be fairly straightforward to prepare your garden for spring. Whether you're simply looking to tidy up and make maintenance a little easier, or you have big plans for your outdoor space – we have everything you'll need.
For more ideas and tips have a browse of our Knowledge Base or check out our Fencing, Landscaping and Gardening pages to view our full range and those plans into action; trust us, it'll be worth it when you are enjoying your garden again in the summer