Fewer things are more satisfying than completing a DIY project – so we have some tricks of the trade to help. Specifically, we have compiled some highly sought-after tips for installing our remarkable range of Premier Sheds.
One crucial feature to keep in mind is the Rim Lock. When you receive our Premier Sheds, you may notice that the angled door latch is oriented in the wrong direction for this particular installation. Fortunately, rectifying this is very simple, as demonstrated in the accompanying video. Simply extract the latch from its casing, rotate it 180 degrees, and smoothly reinsert it back into the casing. No need to worry, as the latch is equipped with a spring mechanism to ensure it remains securely in place and cannot accidentally detach.
Tips for fitting Tyvek lining
Our Premier Sheds come equipped with Tyvek Housewrap lining, which serves as a valuable feature. This lining acts as a barrier, effectively keeping out wind and moisture while still allowing the shed to breathe. It is essential to ensure proper installation of the Tyvek lining at the corners where the shed sections join. Specifically, the Tyvek must be positioned on the outside of the shed side panels to maintain the integrity of the lining's seal. Placing it incorrectly could compromise the effectiveness of the seal and its ability to prevent moisture ingress.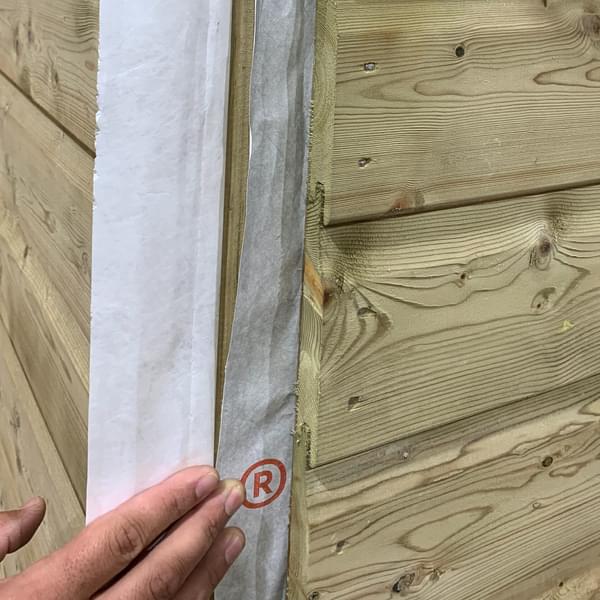 Tyvek Lining Fitting: Part One
Make sure that the lining extends beyond the side panels of the shed, remaining exposed and noticeable from the outside when joining the sections together. Avoid tucking the lining back inside the panel, as this can lead to potential leaks at the corners.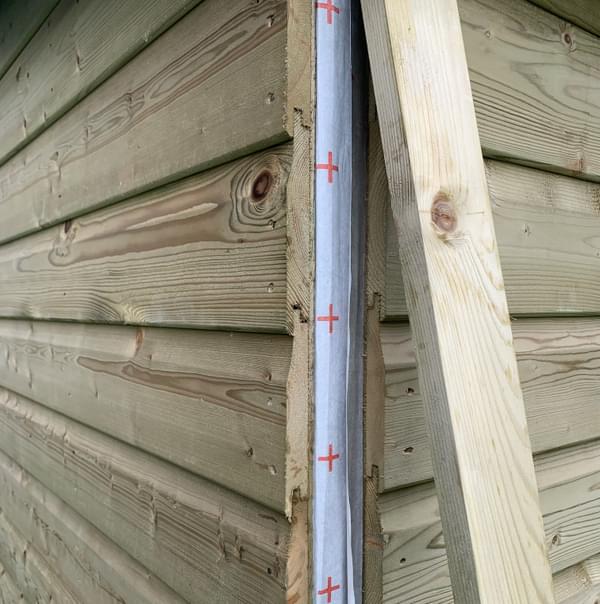 Tyvek Lining Fitting: Part Two
Once you have firmly fastened the side panels in their designated positions, take care to neatly fold the loose strips of Tyvek lining over each other. It is crucial to ensure that this fold is concealed by the cover strip, rather than being tucked back into the panel itself. This method guarantees an effective seal that maintains the outward appearance of the shed without compromising its functionality.
How to fit cover strips
When installing a shed with a pent roof, it's important to bear in mind the direction that the roof is sloping. Take note that the cover strips feature angled tops, and this angle should align with the direction of the roof's slope.

In the provided image of the cover strip, we are viewing the rear face of the shed where the roof slants downward from left to right. Therefore, the angled tops of the cover strips should also slope in the same direction, from left to right.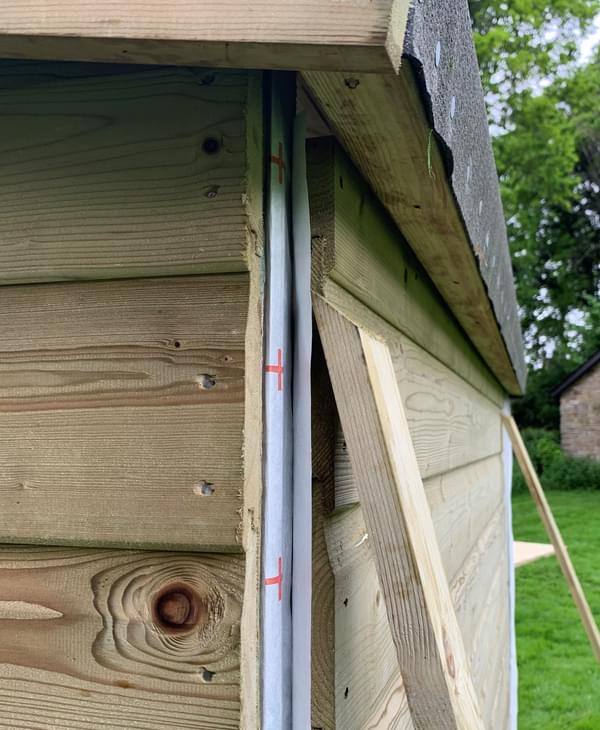 Need more advice?
If you have any more questions about your project, then call us on 01989 563614 to speak to one of our team. Alternatively, consider utilizing our reliable Installer Network, which offers professional support for any project you may have.