If you've got a north-facing garden it is likely that you will get shade for most of the day but a bit of sun in the evening between May and October. This can make it hard to grow some plants, especially the heat-loving types which thrive with the midday sun. Whether you have a small courtyard type space or a larger shaded plot though, it will be possible to create a great space. You just need to be a bit more creative. We've put together some suggestions for making the most of your noth-facing garden.

Brighten the Boundaries
If yours is a shady garden you could brighten it up by painting any brick or woodwork. Traditionally, fences have been painted in more muted colours but with so many good quality colours available now you could consider going for a bold and daring tone. Before you start painting your panels, you're going to want to check the condition of them and order replacement fence panels if you need them.
If you don't fancy painting your fence panels, add a splash of colour to your garden by choosing colourful pots and shade-loving plants. Or maybe even consider using a raised bed to create a small herb garden which will look and smell great. Avoid Mediterranean herbs, instead choose plants like chives, coriander, parsley and rocket which will do better with less sunlight.
Composite Decking
If you never get the sun in your garden, why not consider using composite decking to create an extension of your indoor living space. Maybe you could turn it into a cosy snug or an outdoor dining area? With so many outdoor soft furnishings out there now, it's easier than ever to create a welcoming outdoor space.
Composite decking is also a really good way to even out sloping ground which makes it perfect if the little sun your garden does get is in a bit of an awkward area.
Our range of easy to install composite decking is made from recycled materials and has a 25-year guarantee. It won't warp or splinter and it is slip-resistant – you can even walk on it with bare feet!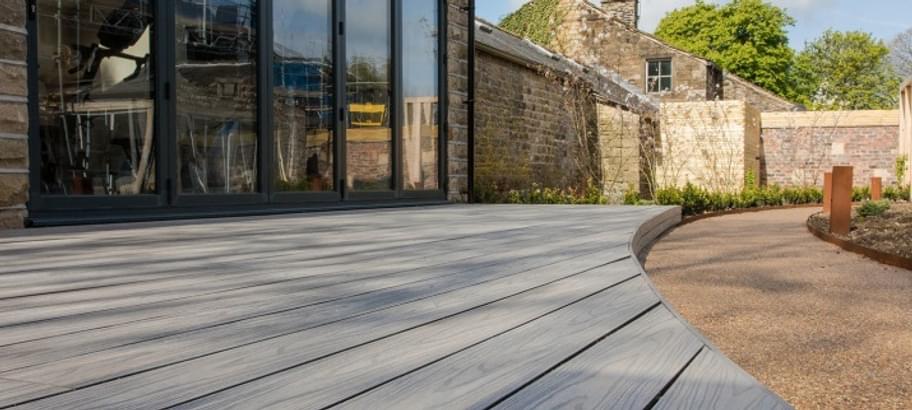 Dine Al Fresco
Despite the unpredictable British weather, we seem to have taken nicely to a spot of outdoor dining. For us, nothing looks better in the garden than natural timber furniture.
You can make your shady space warmer and more welcoming by thinking about your lighting or maybe using patio heaters. You might also want to think about using a wood burner or fire pit to create a cosy space log after the sun has set. There's nothing better than sitting around with friends listening to the crackle of firewood.


Avoid cutting down trees
If you've got a north-facing garden, it can be tempting to cut down trees to make the most of what little sun you do have. This is not always the best idea. Trees can be a great way of drawing the eye upwards and making more of narrow spaces. They will also encourage wildlife into your garden.
Instead, think about getting someone in to shape higher trees or think about pruning ground lower bushes and branches yourself. You'll be surprised by how much extra space you make and you might even end up creating the perfect spot for something like a secluded sleeper seat.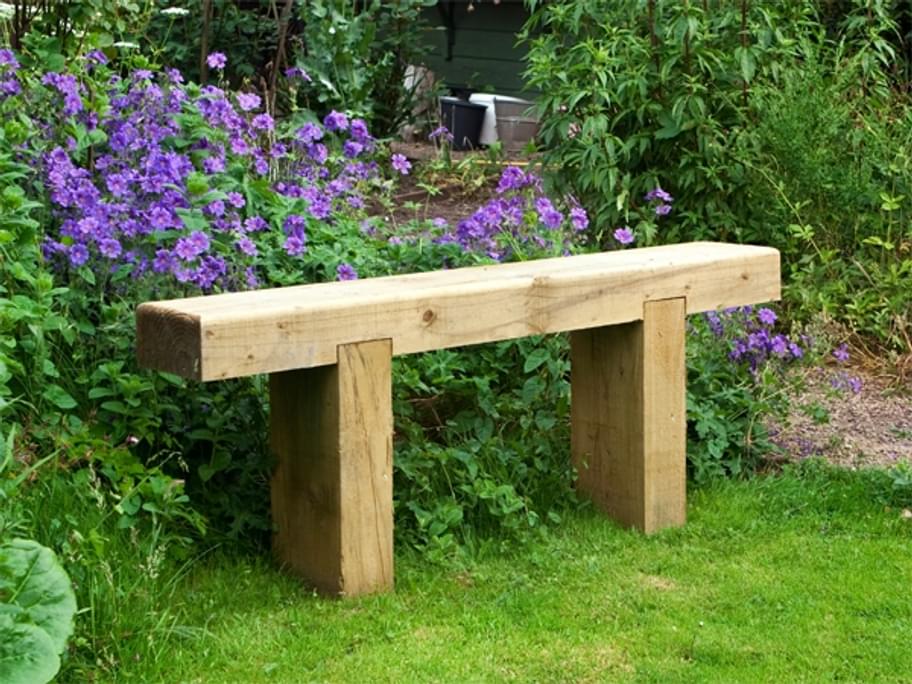 Create a woodland feel
While you can grow grass in shady areas, it will need more maintenance. You'll have to regularly feed it and avoid cutting it too often. If you want something more manageable, consider using a bark or woodchip mulch to create more of a woodland feel.
Line the ground you are covering with a geotextile membrane first which will stop weeds from rooting and allow drainage. Then, when the ground is prepared, plant up with green foliage like ferns and add a splash of colour with shade-loving plants like Bellflowers before covering any spaces with your mulch.
Of course, these are just a few suggestions, really the possibilities are endless. You'll find more tips and ideas on our Knowledge base or browse our Gardening, Fencing and Landscaping pages to see our full range.