Deciding what fence is right for your garden can be difficult. Not only do you need to assess what looks aesthetically best in your garden, but you also need to consider the level of security and privacy that your fencing offers.
Offering high-quality timber fencing designed to suit a variety of tastes and needs is our speciality. You can trust us when it comes to advice about which type of fencing is best for your outdoor space.
Which fencing is best for me?
Deciding what you want your fencing to achieve is a great place to start when searching for fencing. We have had many customers who live in busy areas and have wanted fencing that offers a good level of privacy and security. Or you may be looking for a fence that creates an impact and adds the finishing touch to your landscaping design.
Which fencing is best for privacy and security?
Our closeboard fencing is excellent in you are looking for privacy. It is created from vertical overlapping featheredge boards, meaning that there are no gaps between the boards where people may see through. Horizontal wooden rails are at the back of each fence, making the fence extremely strong. If your garden is subject to a high level of wind, then Closeboard fencing is a great option as it acts as a strong barrier.
Closeboard panels are great if you are looking for an easy-to-install alternative. They're strong, robust and give your garden a premium finish. Our closeboard panels are pressure treated and come with a 10-year guarantee.

Top tip: You may also see closeboard fence panels referred to as vertical board panels, feather board panels, heavy-duty panels or feather edge panels.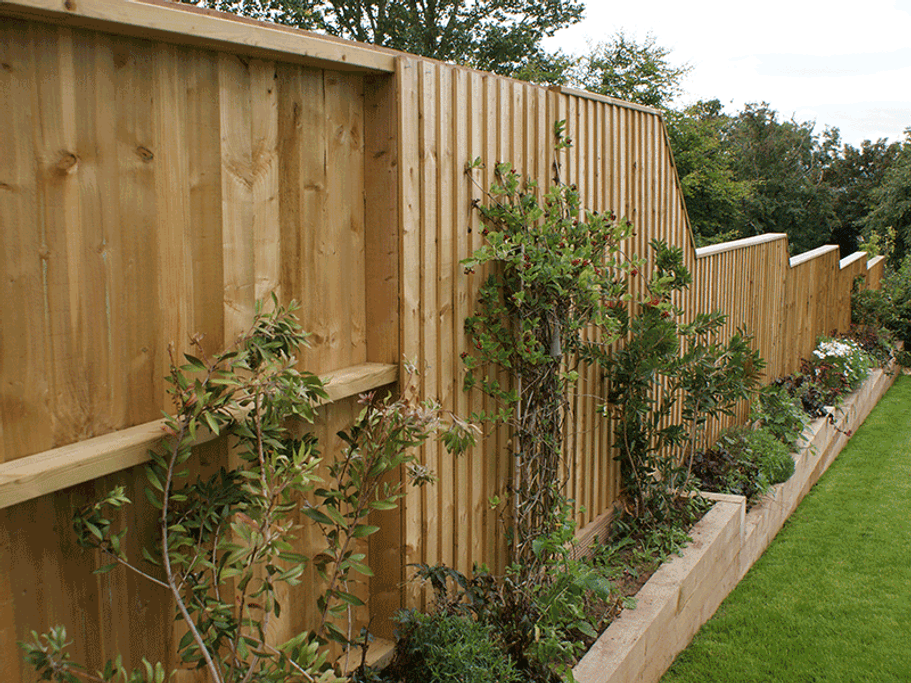 Which fencing is best for aesthetics?
If you are looking for fencing that acts as a design feature to your garden then decorative fencing like trellis or lattice top panels are a great choice. Not only do they give your garden a quaint and idyllic look, but they also provide spaces for shrubs and greenery to grow through, which is perfect for making your garden a greener space.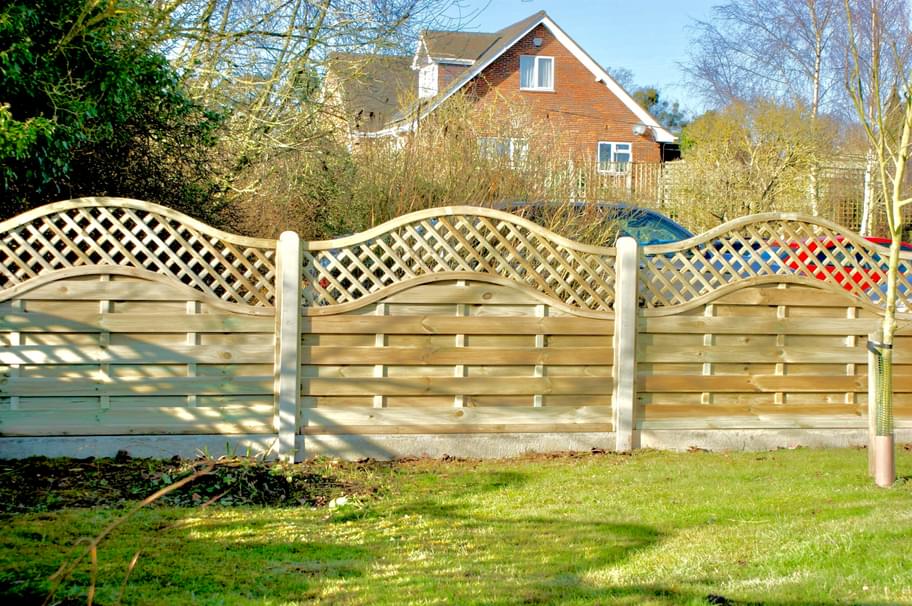 What is the most popular fence panel?
Lap fence panels are by far the most popular fencing panel in the UK. They are constructed with overlapping horizontal boards so they offer a great level of privacy and security. Our lap panels are far superior to some of the mass-produced lap panels available on the market.
They're all manufactured in our UK sawmill which means that we keep an eye on the entire manufacturing process from start to finish. As well as this, like all of our quality fence panels, they're pressure treated and sold with a ten-year guarantee against fungal decay and wood rotting insects.
I need a bespoke size fence panel, can you help?
We offer bespoke sizings on a wide range of fence panels. This means that there is no need to compromise on design in any area of your garden because each and every fence panel is manufactured by us to the same excellent quality. If you want to discuss a made-to-measure fence panel, just give us a call and one of our expert team will be more than happy to help.
How do I keep my fencing looking great all year round?
Our best advice is to look after your fencing. Maintain your fencing yearly with timber treatment to preserve its colour and health. It is easy to apply and means that your fencing will look great throughout the year, regardless of the weather. You can start treating your pressure-treated fencing about six months after it's installed, it's important to give it time to settle and dry out.
If you would like to speak to one of our professionals for further information and advice, contact us on 01442 866264.