Case Studies
Closeboard and Palisade Fencing
29th November 2018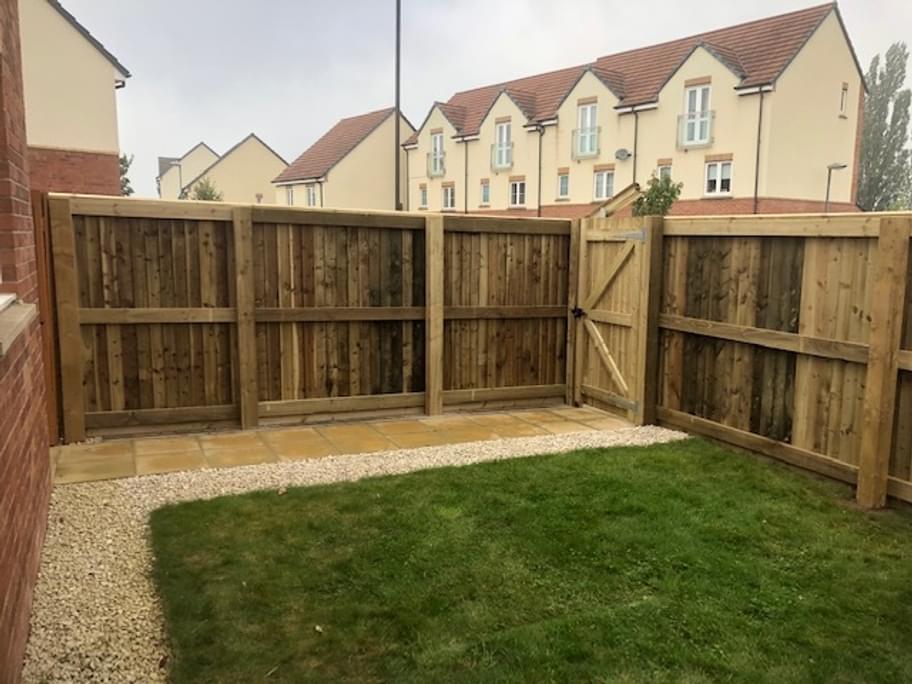 About This Case Study
Completed by Evolution Group Ltd, the job comprised erecting a new boundary fence to the front of the property and creating an extended private garden area easily accessed through new matching gates.
Good to know
Product for this site near Lydney in Gloucestershire was supplied by Walford Timber Ltd. PermaTimber® Fence come with a unique 15-year product guarantee, details of which can be found on our website.
The Palisade fencing is a smart, less obtrusive way to define a property boundary whilst the closeboard fencing provides a more secure area with increased privacy.
All the entrance gates were built in our workshops to match the closeboard fence and like all pressure treated timber, supplied with a 10-year guarantee.