Case Studies
Installer Network: Agricultural Fencing by R & J Fencing and Landscaping
26th April 2023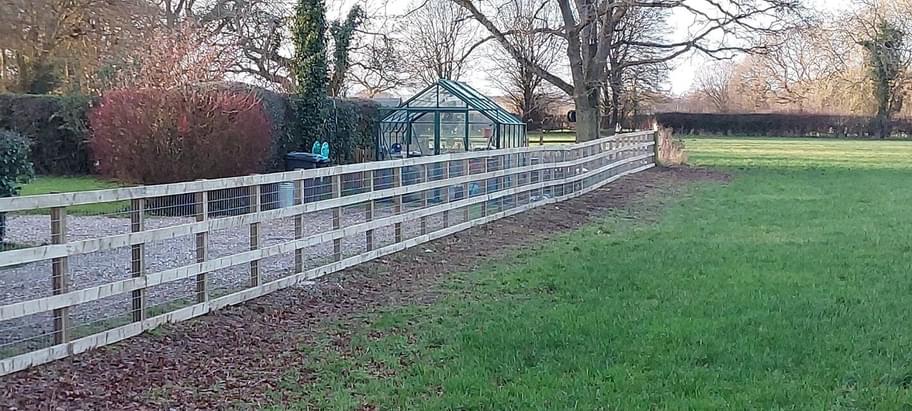 Another great installation from our trusted expert installers R & J Fencing and Landscaping. They recently completed a project using our top-quality materials to create this boundary line. The new fence not only looks great but is also robust and made to last.
The team used our PermaTimber® posts for the job. PermaTimber® is our exclusive incised and pressure-treated range of posts that we manufacture and guarantee against fungal decay and wood-destroying insects for 15 years. PermaTimber® is specifically designed for timber that is in contact with the ground, which is where wood decay tends to occur.
To finish off the boundary, they added C8/80/15 stock wire fencing. Designed for livestock, this type of agricultural fencing wire is strong and resilient, making it an ideal choice for any boundary fence. It's also a great choice of fencing material for withstanding harsh weather conditions, with the added longevity from being galvanised against rusting.
R & J Fencing and Landscaping are part of our extensive and highly skilled Installer Network, a curated group of tradespeople chosen by us to professionally install our products. Businesses that are part of our Installer Network use our products which are protected by our extensive guarantees such as 10 years for manufactured timber products and 15 years for our PermaTimber® posts.
Product Inspiration
Here are some of the timber fencing products used in this project:
We're proud to offer the highest quality materials and an expert Installer Network, to ensure our customers receive the best possible results. If you're looking to upgrade your fencing, take a look at our full range, or give us a call on 01442 866264 and our expert team will be happy to help.